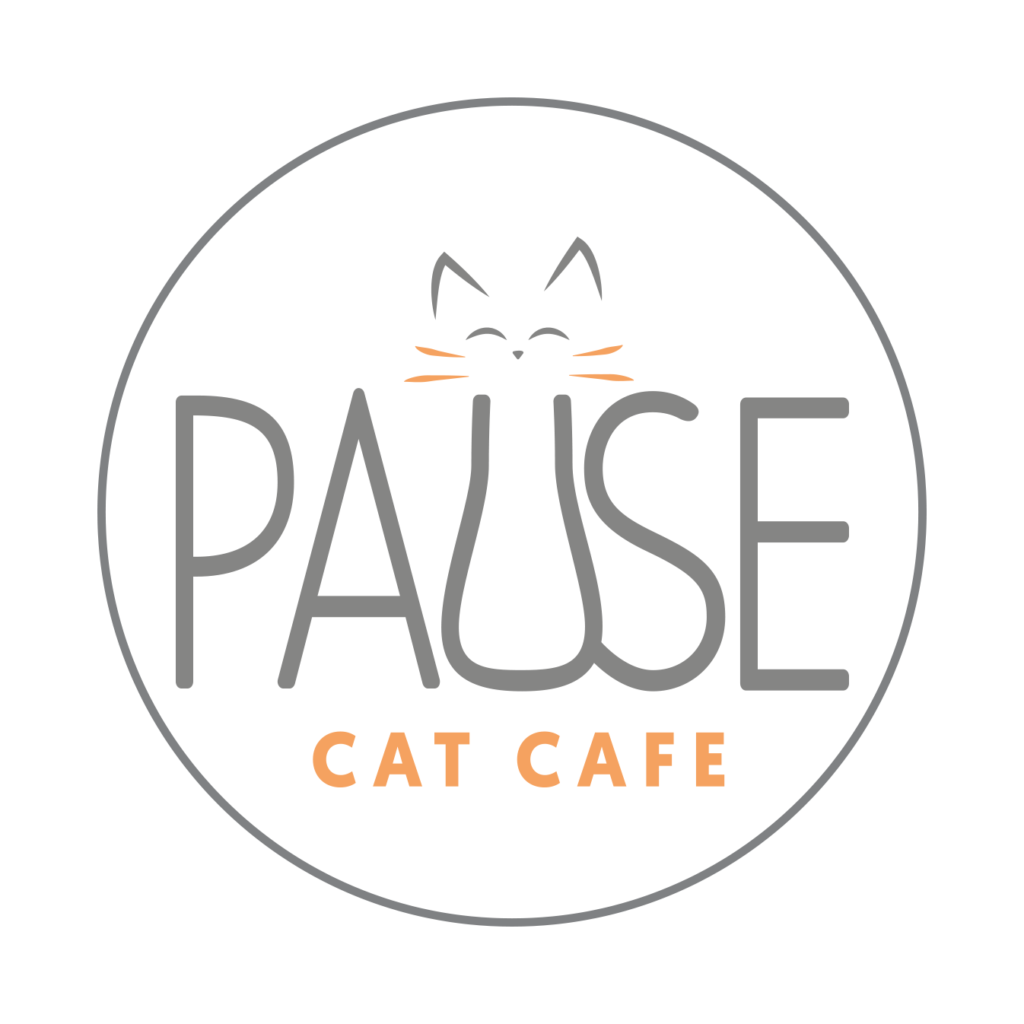 Everything you need to know and more
So you want to join the best team ever? Of course you do! We recruit a few times a year. All paid and many voluntary roles are listed on our website, indeed.co.uk and we post them on our Facebook page, so keep an eye out to see if any vacancies come up. 
You need to apply either on the website or via indeed for any paid roles, we cannot accept applications or enquiries about jobs by email, phone or in person because we receive so many.  Last time we had over 700 applicants!
We're always looking for volunteers though, and you are able to gain experience in all different aspects of the cafe. You can read the most common role descriptions on our website and apply for volunteering by emailing hello@pausecatcafe.com
We rely on the kindness of volunteers. All volunteers need to commit to a regular weekly shift of 2.5-3 hours and must attend all of their shifts and be on time…the safety of the cats depends on it!
Our training program takes 5-weeks, so is not suitable for short-term, we require volunteers to commit to a minimum of 3-months with the only exceptions being for work-experience or internships. 
Please note that we are legally unable to recruit volunteers under 14 years old.
We offer lots of types of volunteering, we can fit the roles to your ability and we give full training.  You can read the most common role descriptions here. Roles include:
Cafe: includes washing up, wrapping cutlery, taking orders read more
Bar: preparing hot and cold drinks
Kitchen: assisting with food prep (starting with simple tasks, can progress)
Host: welcoming visitors at the door, can progress to using the booking system
Admin: data entry, marketing, events, HR or tailored to you.
Cat Care: changing litters, feeding, cleaning cat rooms, health checks, read more
Supporting people on our team: helping other volunteers who have special needs or disabilities read more
Can you commit to attending your shifts every week, on time? Apply for volunteering by emailing hello@pausecatcafe.com
VOLUNTEER PLACEMENTS FOR PEOPLE WITH DISABILITIES OR LEARNING DIFFICULTIES
We offer extra support for volunteers who have special educational needs, a physical disability or mental or physical health condition. Our placements are popular so there is a waiting list that you can join by emailing  hello@pausecatcafe.com
It's meowvelous that you enjoyed your visit and our kitties hope to see you again soon! We would be very grateful if you could write a review for us on TripAdvisor, Facebook, Google or all three. Feel free to ask the people that you came with to do the same. We are at 4.5/4.8 so if you score us a 5 it will help us get higher! Here are the links:
After 3 bookings you get to join the regulars club for free entry and other purrks…
Please help us to spread the kitty love by talking about us to your friends and bringing people along.Thank you so much!
Before we opened, we spent a long time working with environmental health to make our process for keeping the cafe clean and hygienic. The kitchen is hidden behind two sets of doors, and the only traffic in and out is strictly human and kept to a minimum. Kitchen staff change their clothes before leaving and entering the kitchen.   Food staff have a different toilet/washroom from anyone who touches the cats. All crockery that has been used in the cafe area is washed in a separate washroom, so only clean items enter and leave the kitchen. Our drinks are prepared at the front of the cafe and there are doors between the cats and the drinks. 
All cafe items are put away overnight and the tables, chairs and floors are cleaned before the cafe opens and after we close; tables are cleaned between every customer. Food and drink staff are not allowed to handle cats and cat staff don't touch food and drink. Our food is served in boxes. When the food is on the table, you can keep them cat-free using the lids. We use animal friendly cleaning products too. 
"The answer my friend, is blowing in the wind…." – or at any rate through our custom-built specialised air filtration system! All areas of the cafe are kept freshly ventilated so that you can relax and enjoy the wonderful aroma of our artisan food and varied scents of our range of delicious fruit juices.
We are meticulous in keeping the environment clean and fresh. All cat litter trays are in their living quarters; contained cleanly away from customers and food. Cat Care Staff are responsible for keeping the litter trays clean. They are cleaned throughout the day and replaced every morning and night.